BeautyStim Expert
Intelligent electrostimulation
Beauty Stim Expert is an electro-stimulation device that can be used for most remodelling and toning treatments.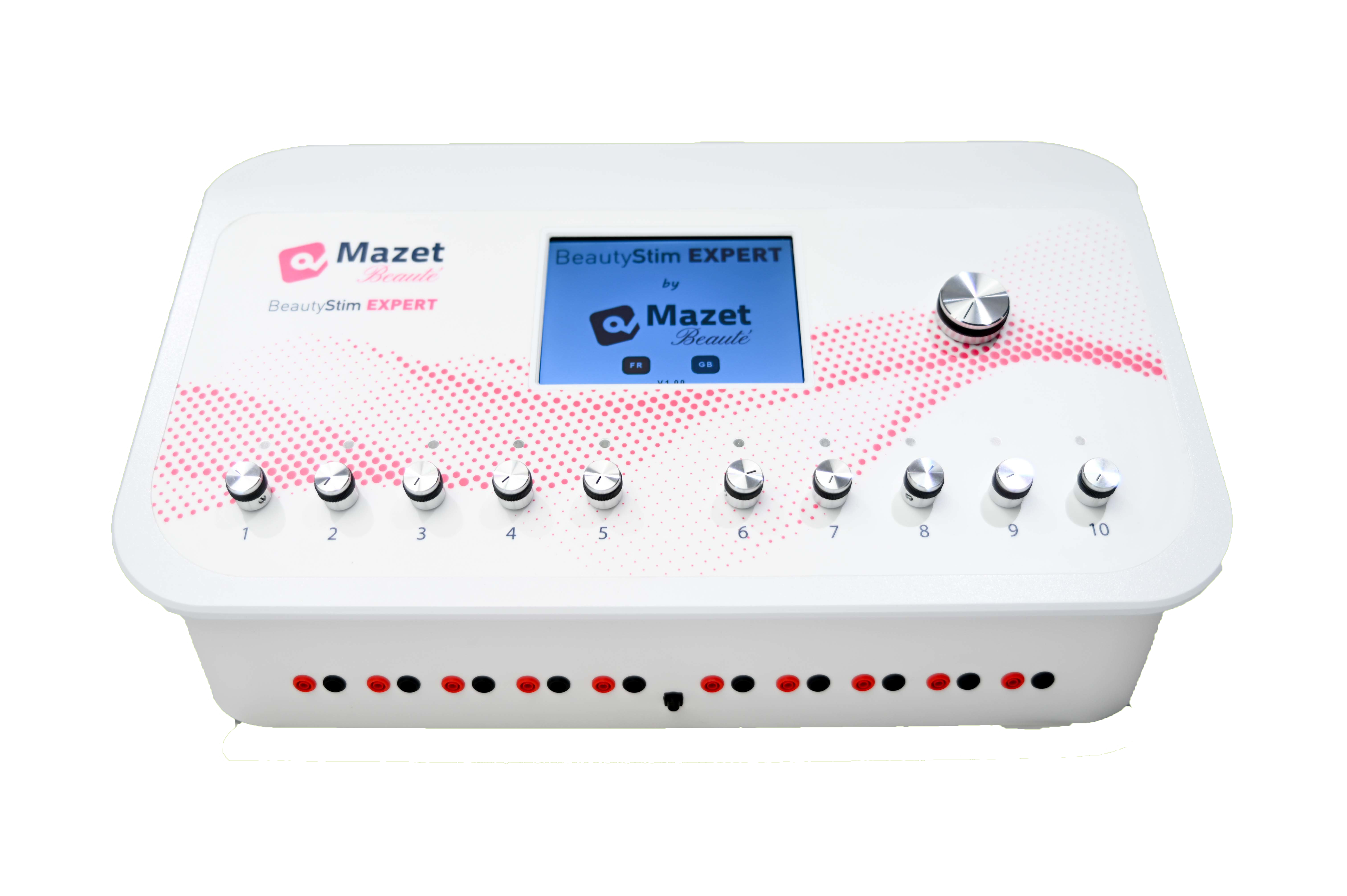 French made
In our workshop in Haute-Loire
ZA Route de Tence
43520 LE MAZET SAINT VOY
Guaranteed product
This appliance has a 2-year guarantee
and accessories 6 months
Video presentation: BeautyStim Expert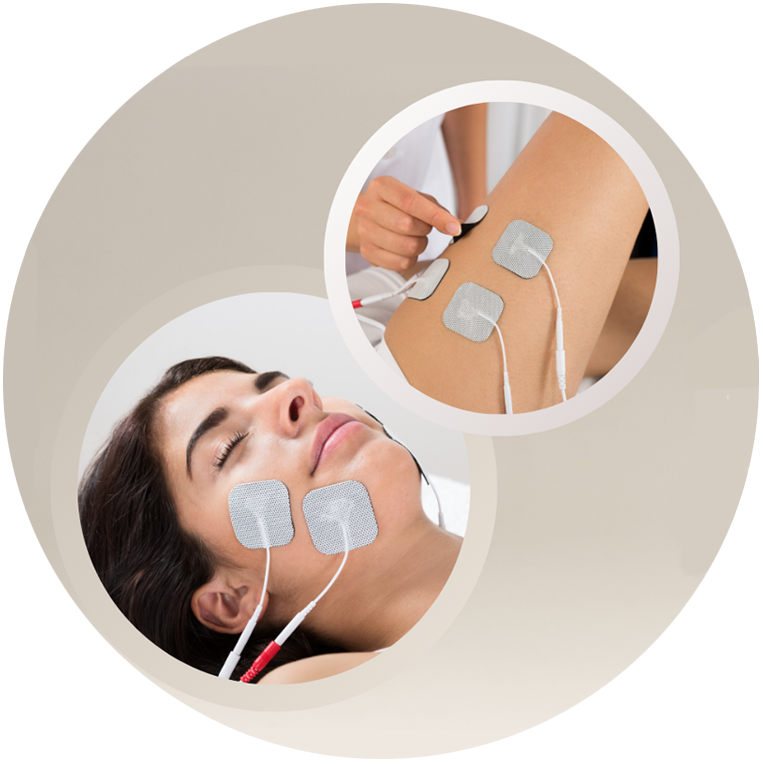 Benefits of electrostimulation
BeautyStim is an ideal complement for beauticians, as it can be used for a range of treatments (drainage, heavy legs, muscle toning for face and body, etc.). The BeautyStim Expert is easy to use, thanks to its simple menu navigation and pre-set electrode positions for each programme. It contains all the programmes needed for most body contouring and toning programmes.
Indications
Massage
Relaxation
Heavy legs
Drainage
Muscle toning
Firming
Helps to firm tissues, shape the body and refine the figure
Facilitates recovery after physical effort
Treatments combat water retention, blood and lymphatic circulation problems and the sensation of heavy legs.
The pressure acts over an entire circumference and a large surface area.
10 channels for stimulation
12 predefined programmes: 4 Face programmes and 8 Body programmes
Different sweeps and waves available: single sweep, double sweep, single wave and double wave
Customisable programmes (you can choose the programme time and the type of sweep you want)
The key BeautyStim Expert programmes
Heavy legs are unpleasant sensations such as tingling, numbness or pain. This is linked to poor blood circulation in the legs. Thanks to our programme, your legs will feel lighter!
This treatment is carried out using a system that produces upward pressure on the body. This drainage helps combat the sensation of heavy legs and water retention, and contributes to better blood and lymph circulation.
Helps to reduce the fat cells contained in the adipose tissue, thereby refining the figure.
Allows muscles to be strengthened. Physical preparation of the desired muscles in addition to physical activity. 
This treatment can be used to shape or reshape the desired muscles of a woman or a man.
Helps muscles to relax and unwind.
Specifications
Dimensions : 44.5 x 24.5 x 14.5 cm
Weight : 5 kg

Alimentation : 230 VAC / 50 Hz
Stimulation : 0.5 at 100 mA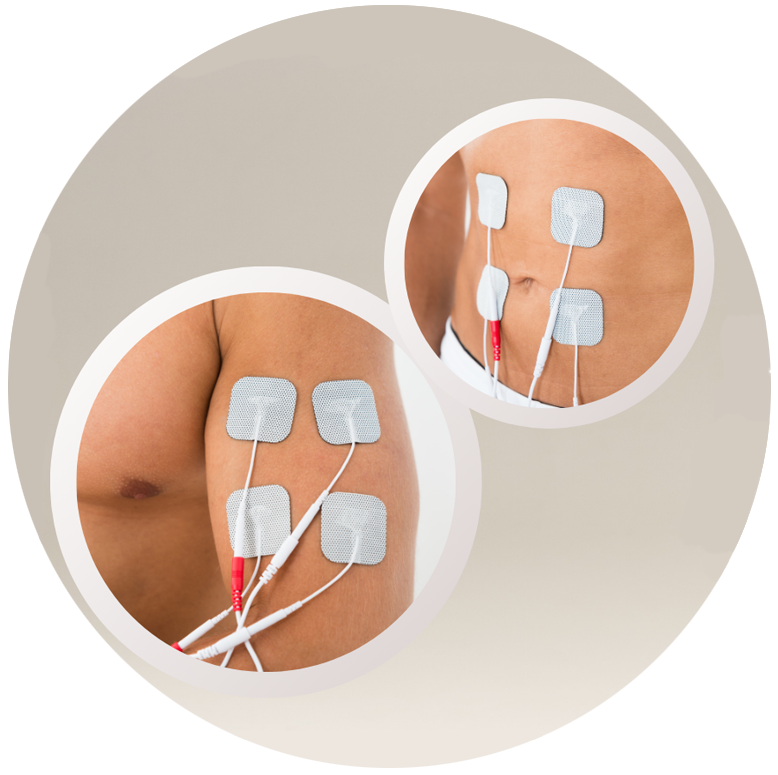 En savoir plus sur le BeautyStim Expert
Vous souhaitez en savoir plus sur certaines fonctionnalités de l'appareil ou vous souhaitez commander ce dernier ?
Nous vous invitons à remplir le formulaire ci-dessous et notre équipe reviendra vers vous dans les plus brefs délais.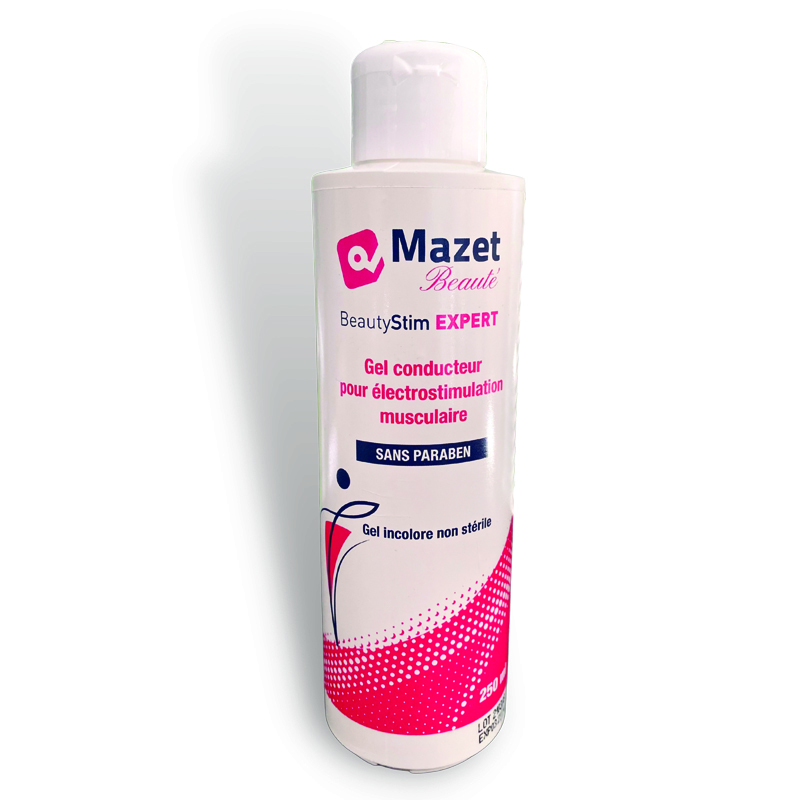 Conductive gel 
Conductive gel for BeautyStim Expert muscle electrostimulation. Essential for good current conduction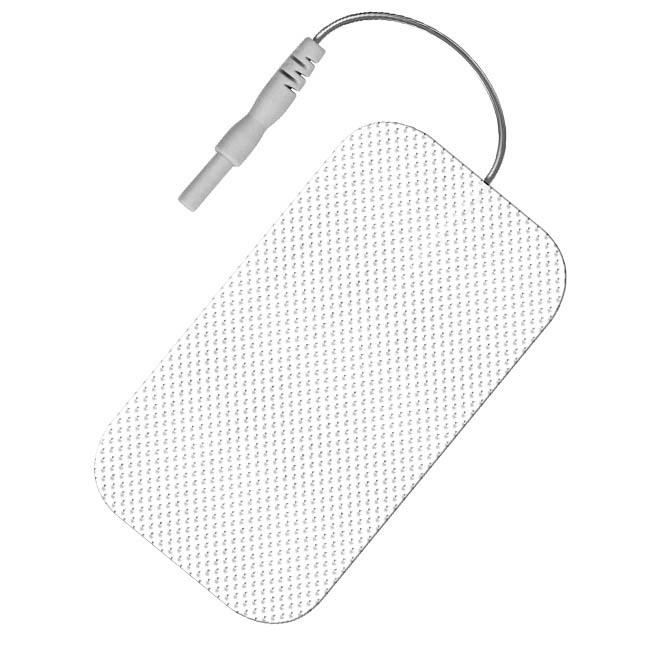 Rectangular electrodes 50×90 mm
Rectangular electrodes 50x90mm pre-gelled, ideal for body programmes