Activ'Press
Connected press-aesthetics
Our Activ'Press has an elegant design that
adapts perfectly to any space.
Adjust the session time, change the pressure.
Access all treatment programmes
predefined. Check the status of the session
pause, stop and much more thanks to the
available for Android smartphones.
What's more, it is made up of multiple elements
so you can work without having to worry about
risks for you and your customers.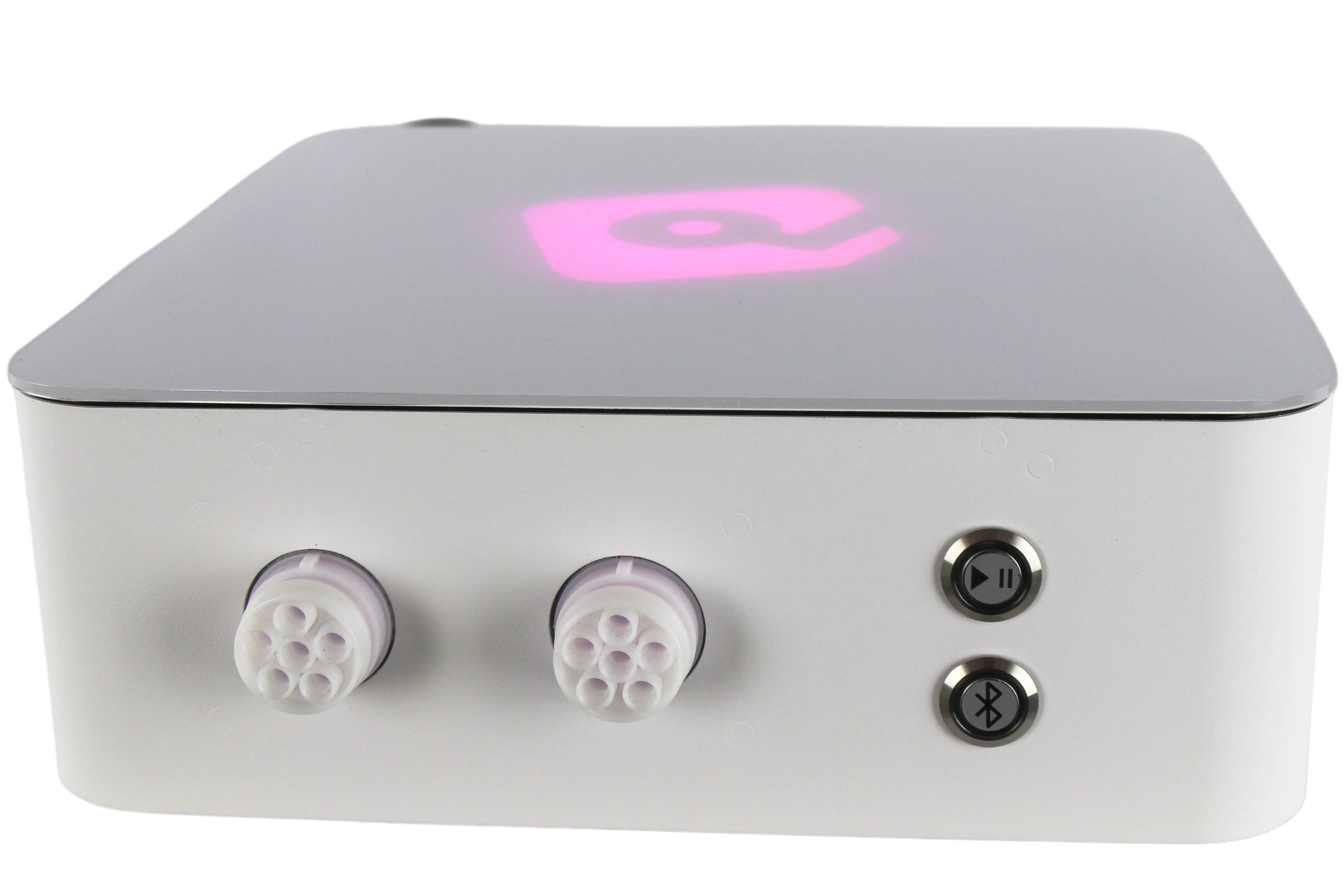 French made
In our workshop in Haute-Loire
ZA Route de Tence
43520 LE MAZET SAINT VOY
Guaranteed product
This appliance has a 2-year guarantee
and accessories 6 months
Video presentation : Activ'Press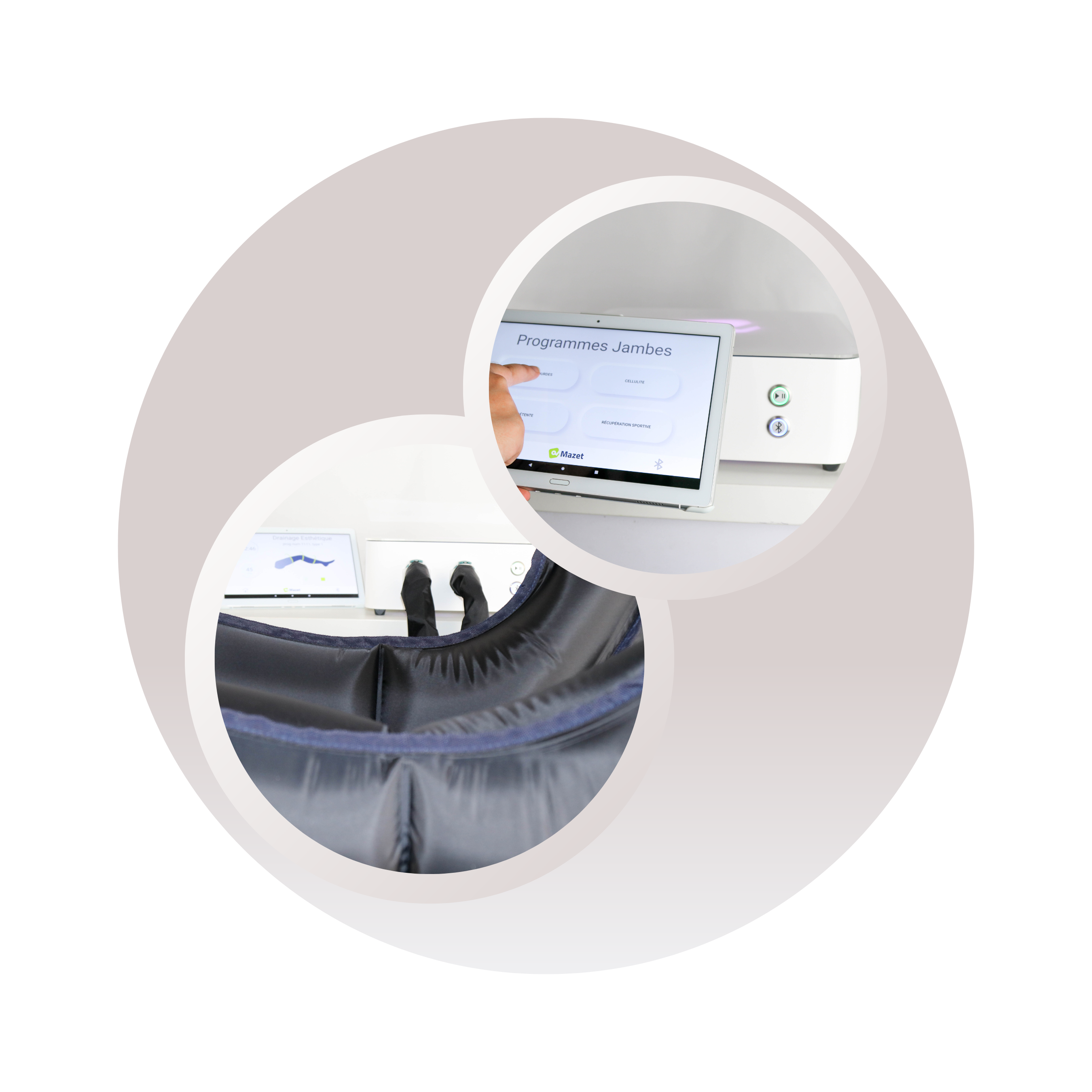 The benefits of pressotherapy
Pressotherapy will help eliminate water retention and toxins by activating the circulation of blood and air to the heart, and destroys static fat cells. It acts on veins, heavy legs and cellulite, helping you to improve and refine your figure.
Indications
Heavy legs
Sports recovery
Cellulite
Relaxation
Complementing slimming techniques
Helps to firm tissues, shape the body and refine the figure
Facilitates recovery after physical effort
Treatments combat water retention, blood and lymphatic circulation problems and the sensation of heavy legs.
The pressure acts over an entire circumference and a large surface area.
Application available for Android smartphones that lets you set the parameters for each session
Quick and easy 1-click start-up
Accessories to suit all body shapes for working the legs, waist and arms
Hands-free device: less fatigue for the practitioner
The different versions of our presso-aesthetic machines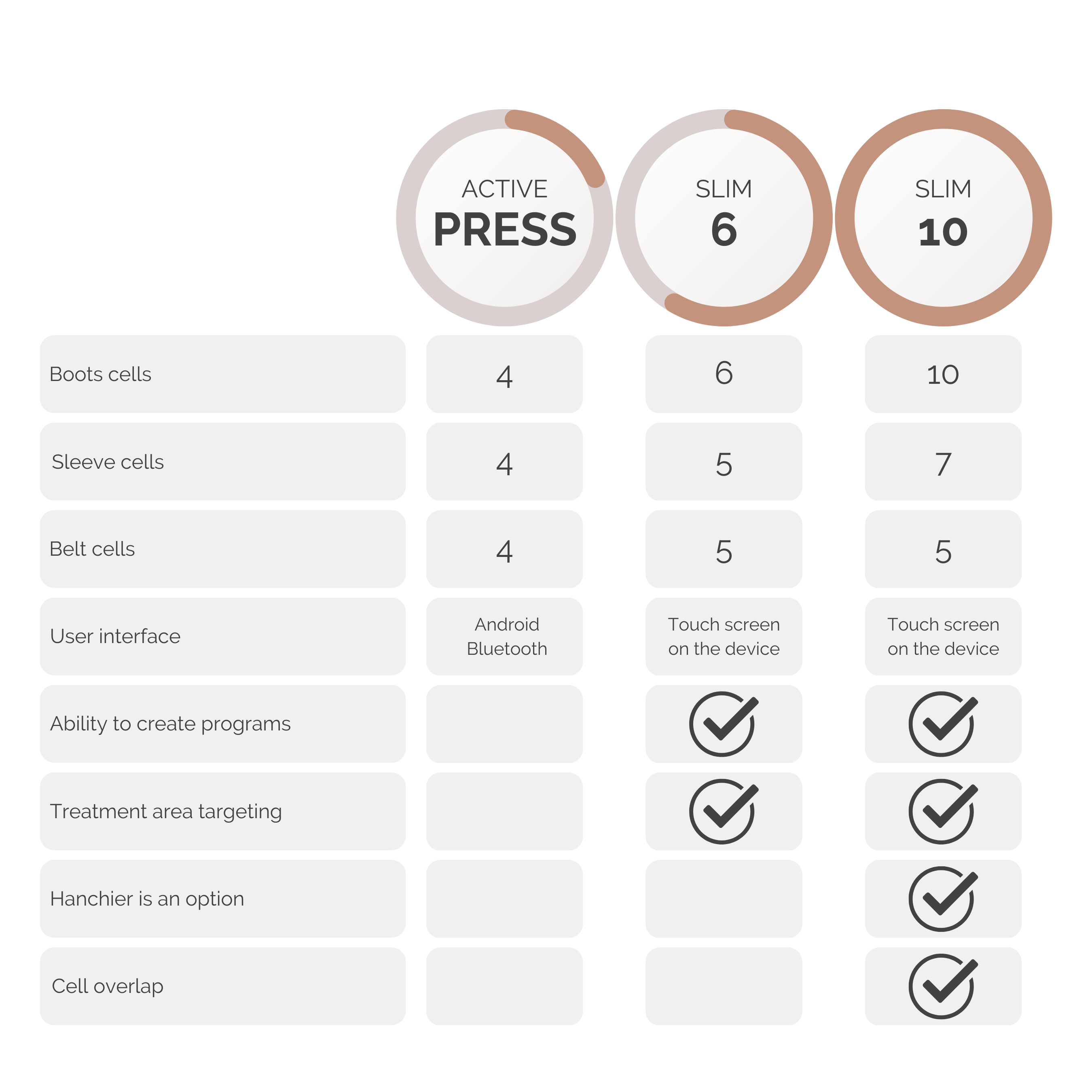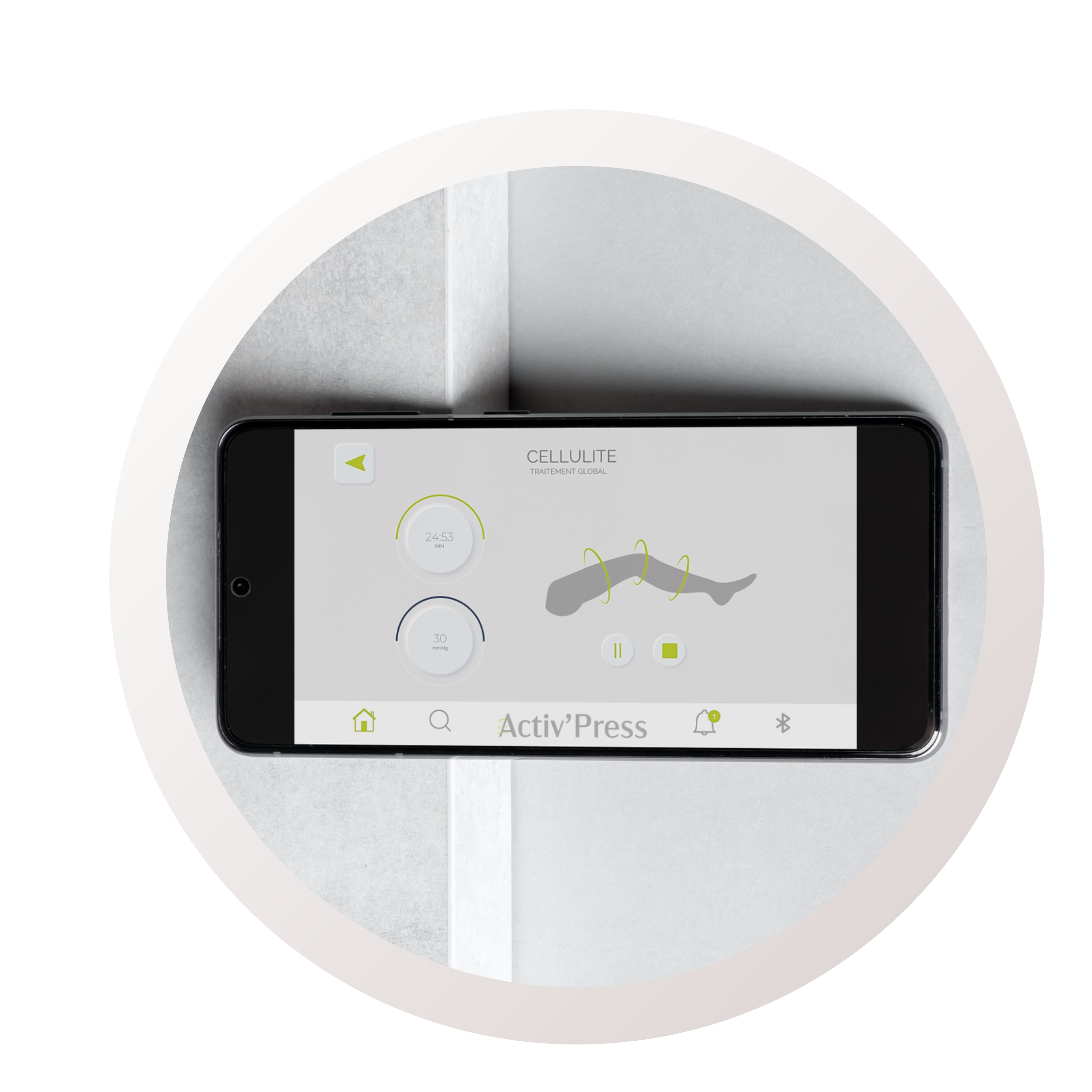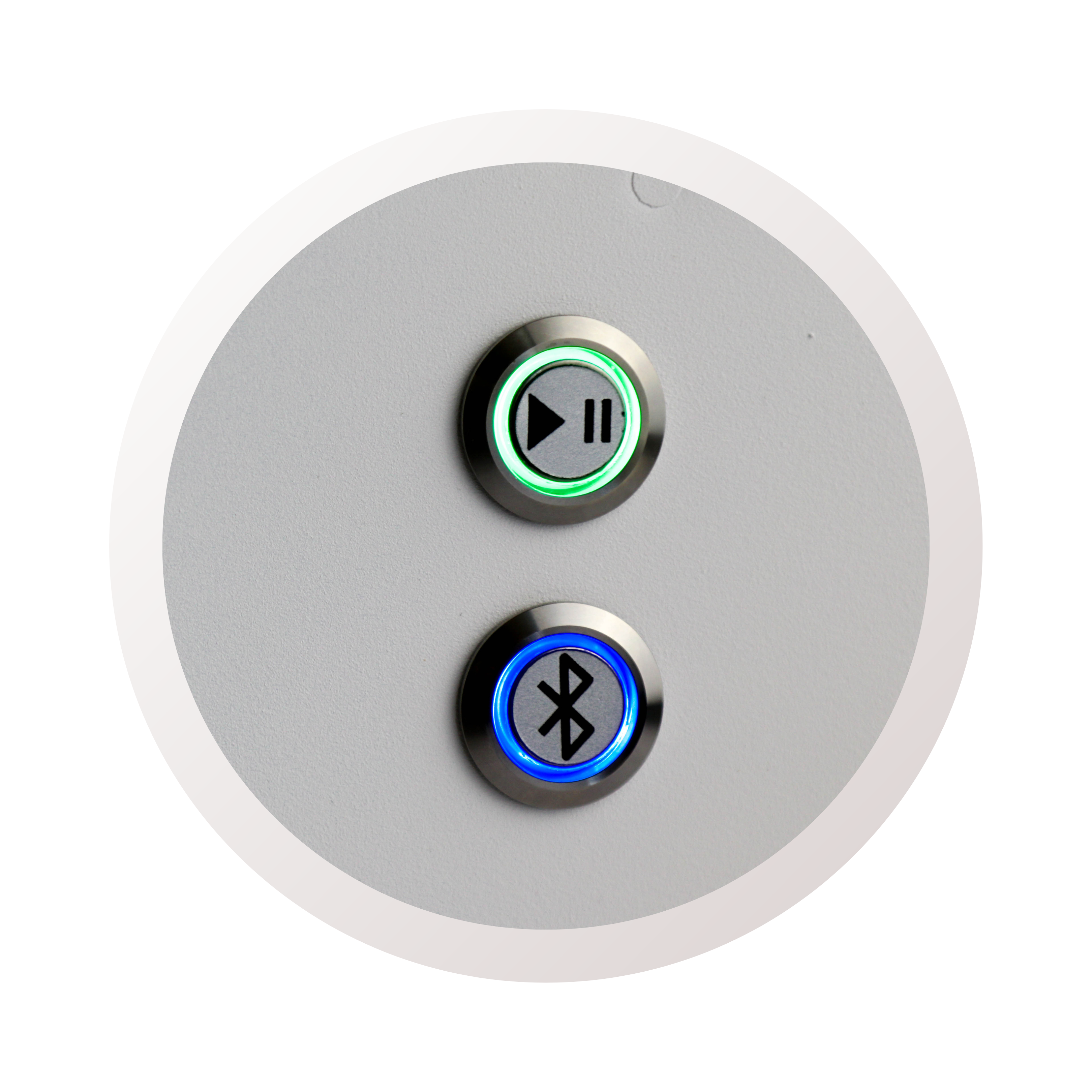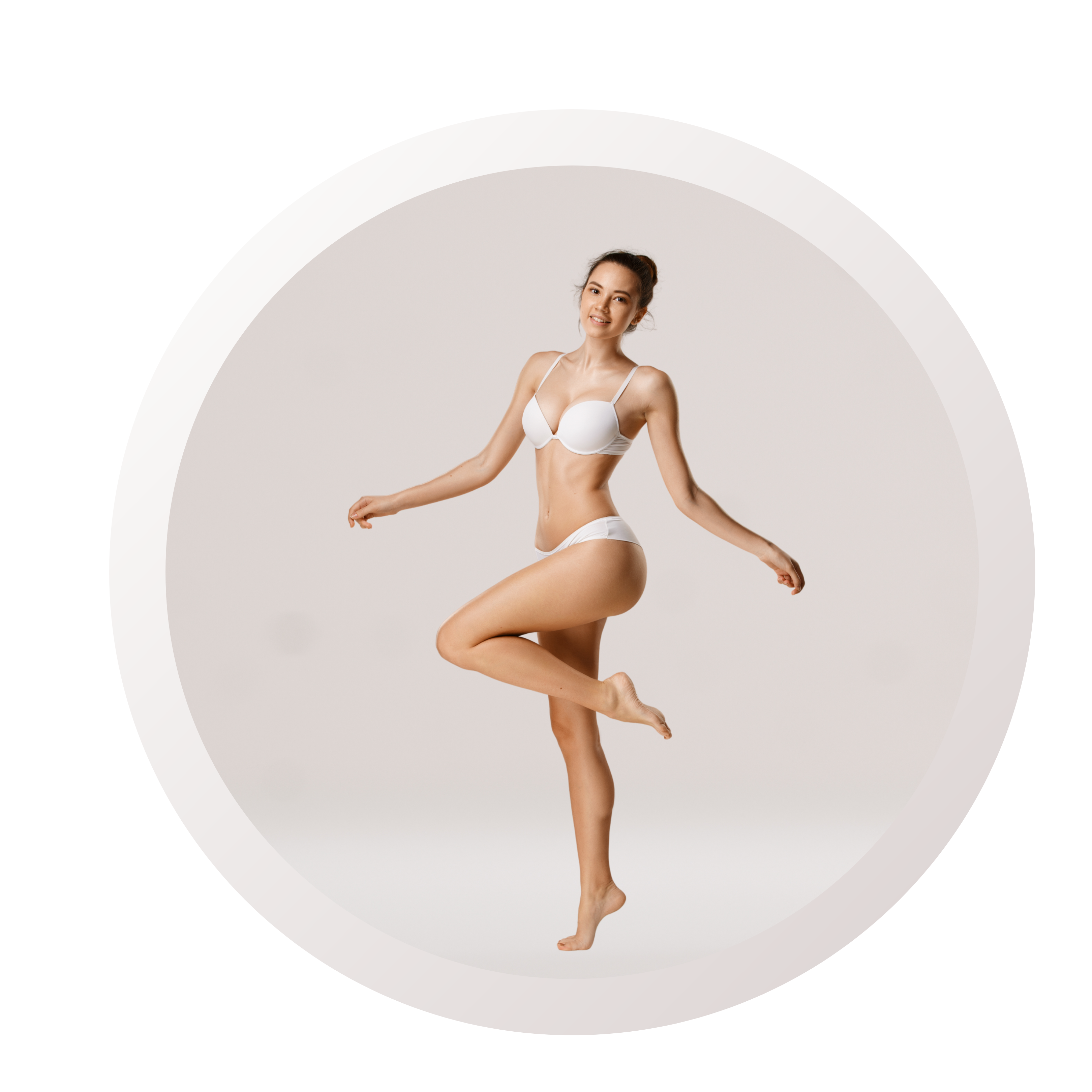 Leg, arm and waist programmes
En savoir plus sur l'Activ'Press
Vous souhaitez en savoir plus sur certaines fonctionnalités de l'appareil ou vous souhaitez commander ce dernier ?
Nous vous invitons à remplir le formulaire ci-dessous et notre équipe reviendra vers vous dans les plus brefs délais.